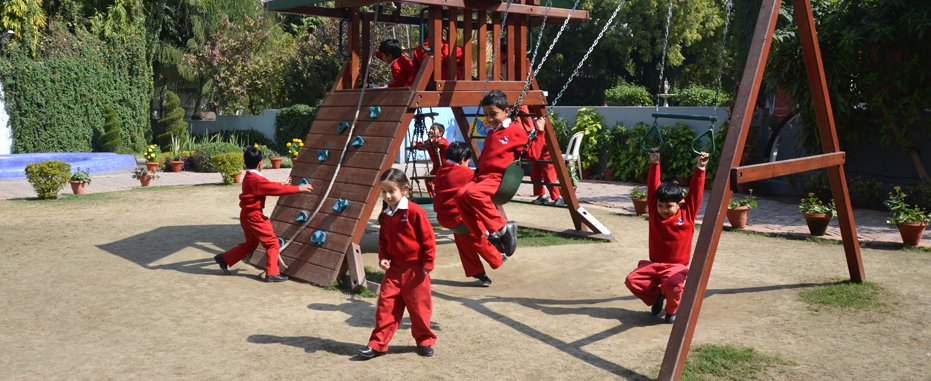 Kangaroo Kids and Billabong High International are unique in that they take responsibility for the Child's learning Billabong High shares a sister relationship with the Billanook College, Australia for the mutual benefit of international educational links and resource sharing.
OUR ETHOS – THE CHARACTER AND SPIRIT
These actions define and determine our ethos:
Advancing the education and intellectual and moral development of our pupils, whatever their capabilities, attributes and interests.
Securing the welfare and safety of our pupils as individuals and as members of a community.
Fostering open-mindedness and thoughtfulness in our pupils and our school.
OUR AIM
Our aim is to create a 'purpose for learning' and allow children to be thinkers, innovators and problem solvers, to orchestrate experiences that will result in a natural and integrated development of knowledge, skills and thinking. We have been leading by example, creating dynamic, caring, learning communities that value  "the whole child ". Our vision is to develop a range of pathways to lifelong learning. Our belief is that all children should have the opportunity to experience the joy of discovery and develop a love for learning.
Our aim besides being an academic school and a place for learning and scholarship, where
We are ambitious about what pupils should know and we provide a cultural framework for their studies and their living.
We work to ensure pupils are knowledgeable and are active, independent learners.
Teaching is rigorous, critical, engaging and learned.
Pupils leaving school will be intellectually and emotionally prepared for higher education and the world of work.
TO BE A REFLECTIVE COMMUNITY WHERE PUPILS 
Learn the instincts of courtesy and good manners.
Develop a moral code and practice living it out in readiness for their adult lives.
Care for others and learn to see service to others as a way of life.
AN EXEMPLAR FOR THE HEALTHY LIFE WHERE PUPILS
Are supported in developing strength and resourcefulness to meet the challenges of day-to-day life.
Develop healthy, transferable interests and pursuits in a co-educational setting.
Learn and practice the skills of friendship through participation in a wide range of activities.
Grasp the value of the community.