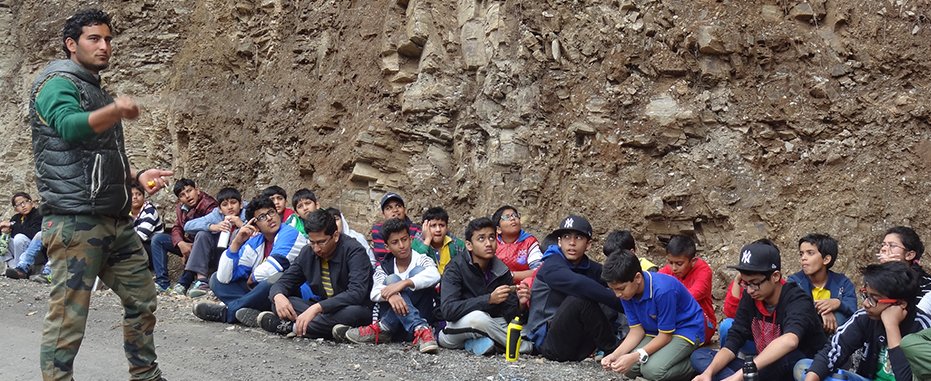 The Negi Trip was simply an amazing trip!! It was enthralling and memorable. It took place in Chail campus located above North of Shimla. We were warmly welcomed by the coaches upon arrival and allotted our rooms. Many challenged outdoor activities were organized which everyone thoroughly enjoyed – Valley Crossing, Rappelling, Artificial Wall Climbing, Navigation Trek, Bamboo – Tyre Crossing and so on.
I will cherish this trip and will always remember it fondly. I learnt and experienced a lot. I also changed and grew as a person – willing and ready to face challenges and embark on adventures. I thank our school for organizing this trip.
Priyanka Asnani
Surrounded by the Deodar forest, a midst the never- ending line of trees and lush green foliage in the Chail campus- we enjoyed the Negi trip. The description of the picturesque location does no justice to the real beauty and magnificence of the place.
It was an adventure sports trip wherein we participated in various fear-defying activities- Acclimatization trek, High Rope course, Rappelling Artificial wall climbing, Artificial valley crossing and Trekking.
We lived in Swiss tents. The food was mouth watering and after supper, every night we danced and enjoyed around the camp fire.
We learned the importance of self awareness, improved reflexes, team work and strength and survival techniques.
We had so much fun there that I didn't want to leave. It was a memorable trip for all, and I am looking forward to go to this trip again next year.
Naina Agarwal
Grade 7 AS
Click on the thumbnail to view an image gallery